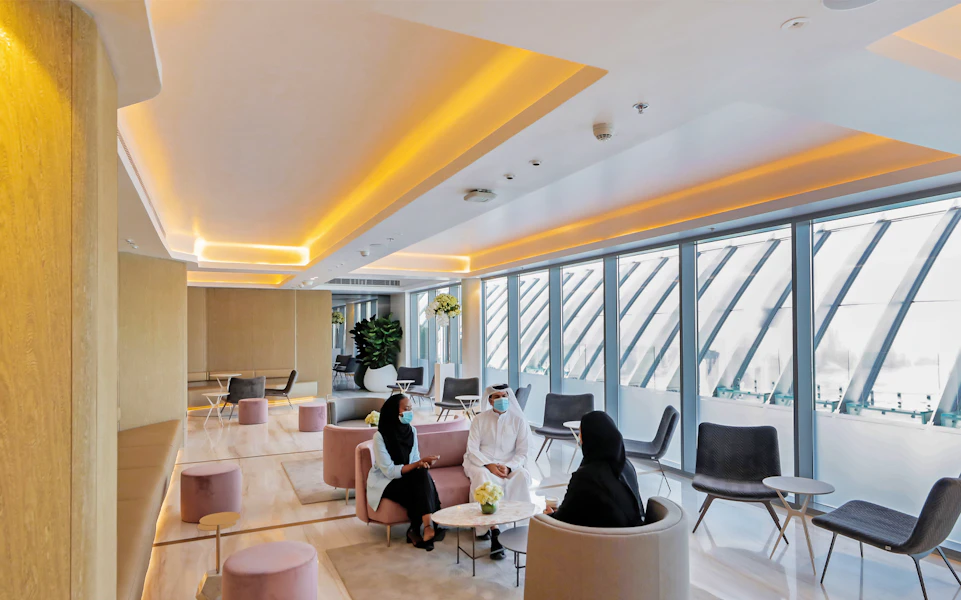 Everything You Need To Know About the Palm Tower Dubai
Located within the iconic Palm Jumeirah, the Palm Tower Dubai is an architectural marvel with its palm-shaped structure. This 52-storied building comprises a five-star hotel and luxury apartments. Here's everything you need to know about the most spectacular palm tree in Dubai!
Architecture & Construction
Exquisitely shaped to resemble a palm tree, the award-winning architecture of the Palm Tower Dubai is indeed something to marvel at. The construction is scheduled to finish by the second quarter of 2021, after which it will be open to the public. Almost 1000 workers have come together to make sure that 'the most spectacular palm tree in Dubai' lives up to its name. Using 77,600 cubic meters of concrete, 46,000 square meters of glass, and 17,000 tons of steel, the Palm Tower stands tall and proud today, and will open shortly!